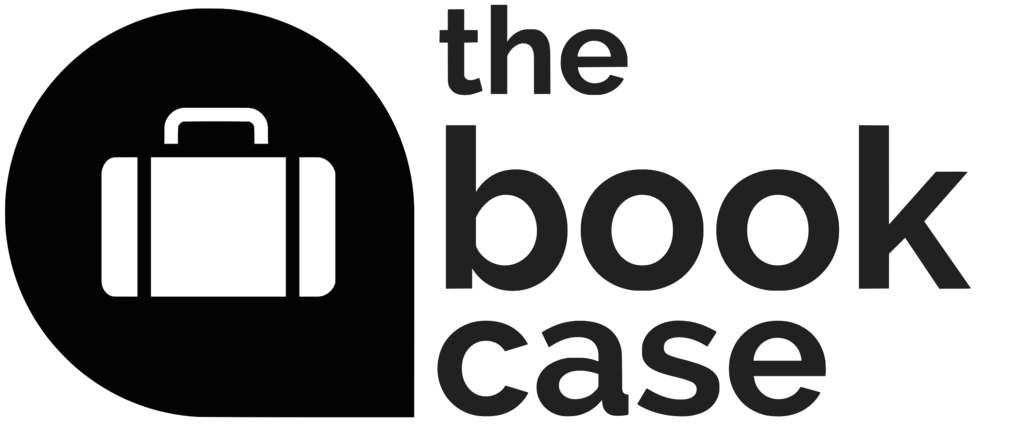 SA's first book subscription box!
I've just ordered my first Book Case box, and I can't wait to share it with you all! Since discovering that South Africa has it's very own month book subscription service, I've been itching to give it a try. Seeing all the amazing #thebookcase Instagram posts has only confirmed that I needed to get my hands on next month's box ASAP (especially as Caraval was the featured title in the February box). So where to begin to describe this box of awesome book goodies....well at the beginning of course!

What is The Book Case?
The Book Case is a monthly subscription service which offers a box filled with bookish goodies and a highly-anticipated read, centered around a different theme each month. Included in your box you'll find: a new release book, as well as a collection of interesting book related gifts, many of which are exclusively made for The Book Case (and occasionally, even made by the book nerds of The Book Case themselves). This means you'll not be able to purchase some of the items anywhere else. Based in South Africa, The Book Case works closely with some amazing South African businesses (local is lekker after all!), as well as some from around the world.



How did it start?
Started in July 2016, these magical book boxes are a labour of love inspired by the joy of gifting, not only books but a collection of bookish items that spark joy in the hearts of all bookworms. It has it's beginnings in the humble surroundings of family gift-giving, a collection of items boxed beautifully and seemingly intertwined through with a central theme. Expanding on this is how The Book Case came to be what it is today.

How do I get one?
Well it's super easy, as I had the pleasure of finding out this week! Each box costs R450.00, including shipping, which I find super reasonable considering all the fantastic items that are included – over and above a new release title. All you need to do is sign up at the thebcase.co.za, select your book box and then head over to the checkout. All cases make their way to your doorstep between the 25th and 30th of every month (shipping dates are subject to the South African release date for the chosen book of the month). Once your box arrives, be sure to share it across social platforms with the hastag, #thebookcase.

So what's in the month's box?
This month the theme is all, "Heart Breakingly Human" (attention any John Green, Rainbow Rowell, and Jennifer Niven fans, as this one could be right up your bookshelf, by the sounds of things!).
Here's what you can look forward to:
"In this month's case, we will be featuring a compelling, thought-provoking, gut-wrenching novel that will be remembered as a classic of our time. An ultimate prayer for change, it will touch the depths of your soul and remain with you for a lifetime. Everyone should read this book. The story is necessary. The story is important. It demands the widest possible readership. Your March book case will also include a few bookish goodies that will inspire you! Because it's all about inspiration this month!"
So bookaholics what are you waiting for?! To get your hands on an epic book box head over to
The Book Case
and place your orders now. You'll find The Book Case on
Facebook
,
Twitter
and
Instagram
. If you any additional questions, head over to their
FAQ
or reach out to them
here
. I look forward to sharing my box with all at the end of the month!
Happy reading!
**If you're a bookish business and are interested in a feature, click on the Contact Me tab and let me know via email**